"Our generation isn't standing at their mailboxes. They're on social media - that's where the word needs to be spread."

Those words are from Josh Peigh, lead pastor of Heartland Community Church in Rockford, Illinois, and they have never been more true.

It's a reality more and more church leaders are embracing. To truly reach people where they are, you have to meet them there. And as many church leaders are now finding out, that meeting place isn't at the mailbox anymore.
For years and years, like many other churches just like them, Heartland was trying to figure out how to improve church attendance. They had been relying on mailers, fliers, and postcards to promote big events like Easter weekend, Mother's Day, and Christmas services. Thousands of hours and dollars later, they weren't sure their efforts were producing results. That's when they heard about driving friend to friend invitations through Reach.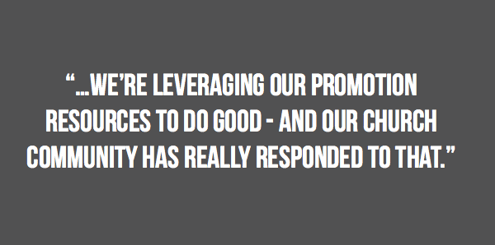 Peigh says, "We wanted to add more fuel to our social media strategy, because that's where everyone is now." With this focus in mind, Heartland gave Reach a try over a three week period leading up to and including Easter weekend. The results were amazing. Over the three week period, over 2 million people heard about Heartland from their friends on social media through over 4,500 check-ins on Facebook. Not only that, a total of 538 new "Likes" were generated on their Facebook page during that period as well.
Here's Josh introducing Reach to the Heartland community:
Still the best results of all were seen in their attendance numbers. "The two weekends after Easter, after generating so many impressions with Reach, we saw the highest non-holiday attendance since May of 2013", said Peigh. And the best part? "We're not spending money on promotional materials that get thrown away anymore, we're leveraging our promotion resources to do good - and our church community has really responded to that."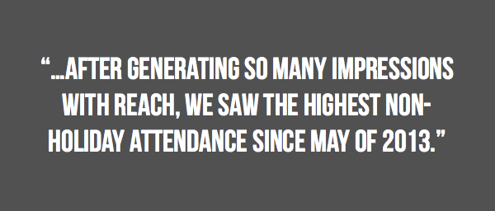 If you're tired of spending money on promotional materials that get thrown away, Peigh says it's worth giving Reach a chance, "I would say 'why not?'. To me it really is a no-brainer. It's cheaper than spending money on mailers and it does good, so you're able to pull from promotions and missions budgets."
Many churches just like Heartland are finding out just how powerful friend to friend recommendations are on social media. Today, more than ever, people are more likely to respond to recommendations from friends over an advertisement from an organization. Reach gives churches the ability to scale those personal invitations to levels they've never seen before. Peigh explains it best, "People around our town…Heartland is now on their radar because of the number of impressions generated through Reach."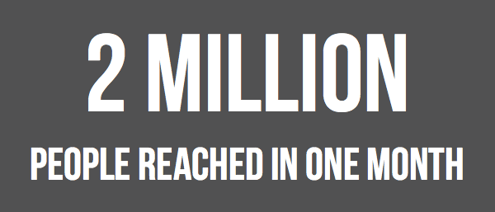 If you're looking to add some fuel to your social media strategy and grow your church, it's time to meet people where they are. And as we've seen from results like Heartland's, it's not at the mailbox anymore.